The GQ magazine reported the Wandering Walls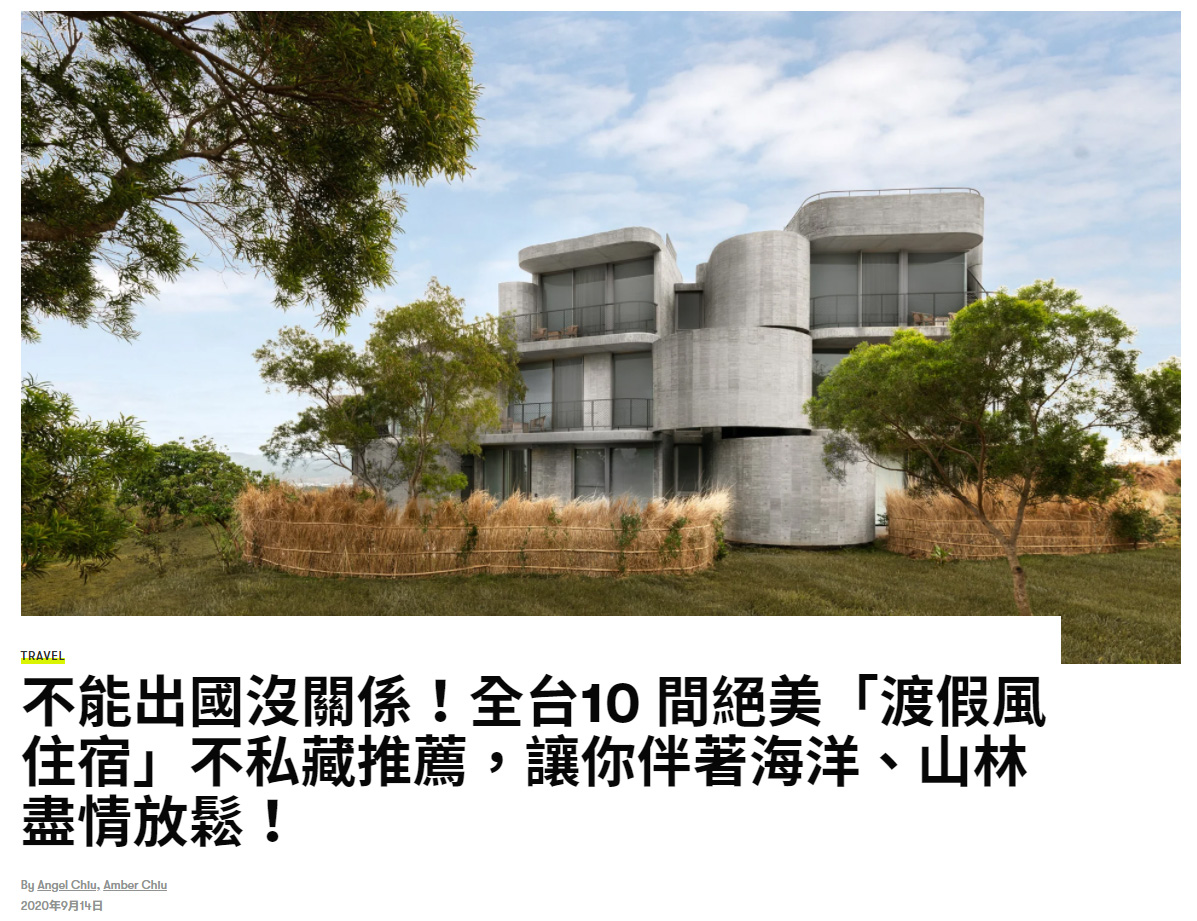 This May, the fashion magazine for man GQ recommended their readers "go to Hengchun grassland and stay in the Wandering Walls to self-quarantine."
In September, GQ website selected from thousands of B&Bs in Taiwan and recommended ten resort-style accommodations in Taiwan. Everyone can have an amazing vacation without going abroad. The Wandering Walls is on the list again.
Back to List