China Times reported the Wandering Walls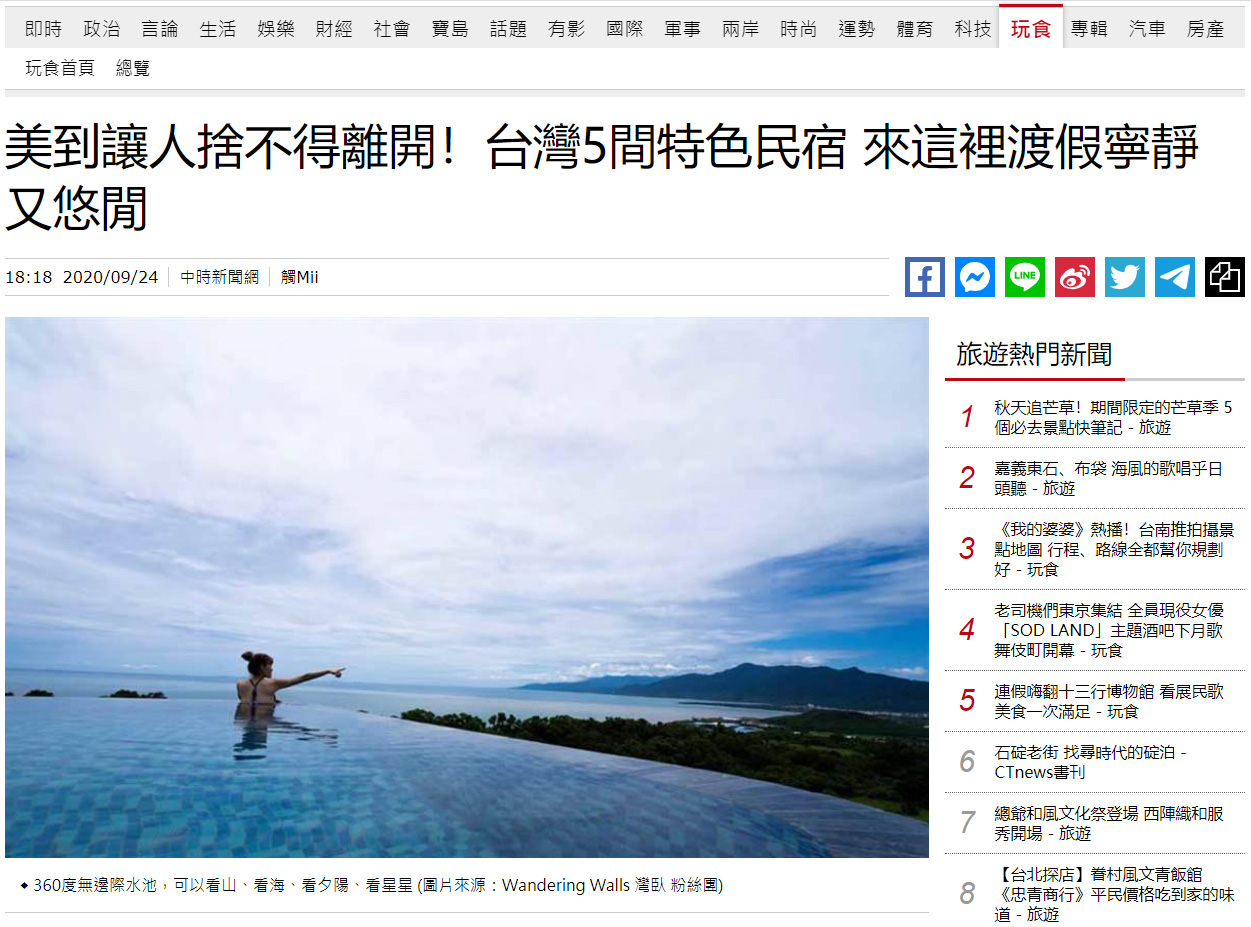 Founded in 1995, the China Times website is the oldest online media in Taiwan. It provides various domestic and foreign news and current affairs, demonstrates the ability to set issues, and observes events. The news is widely quoted by Hong Kong, mainland China and other media peers, and has a high news influence in setting topics. The China Times is the oldest news website in Taiwan and ranked 5th in the "Top 100 Taiwanese Websites".
The China Times selected 5 unique B&Bs in Taiwan that are so beautiful that you won't want to leave them. The Wandering Walls is honored to be selected.
In fact, most guests wait until the last moment, 11 o'clock, to check out on time. Many guests even stay longer after checking out. They took pictures, walking outdoors, or sitting in the lobby to enjoy nature and relax. We know that most people really did't want to leave.
Back to List