The LEXUS magazine Reported the Wandering Walls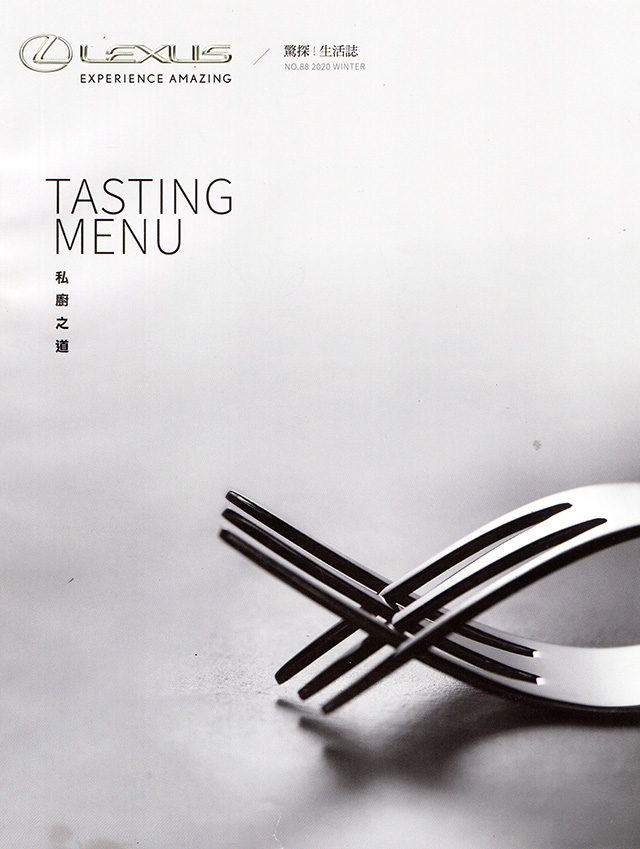 The luxury car brand LEXUS publishes a LEXUS magazine every quarter, and sends it to all LEXUS car owners to share the latest news and the most recommended life information. It's our great honor that LEXUS recommended the Wandering Walls to every LEXUS owner.
In the 2020 winter special issue of LEXUS magazine, LEXUS invites everyone to come to Kenting and to listen to the wind wandering the walls. The article begins with a curving shape building, and then describes the reporter's actual space experience in the building. This interview lasted only about 2 hours, and we could only take the reporter to walk around and explan the design of the building.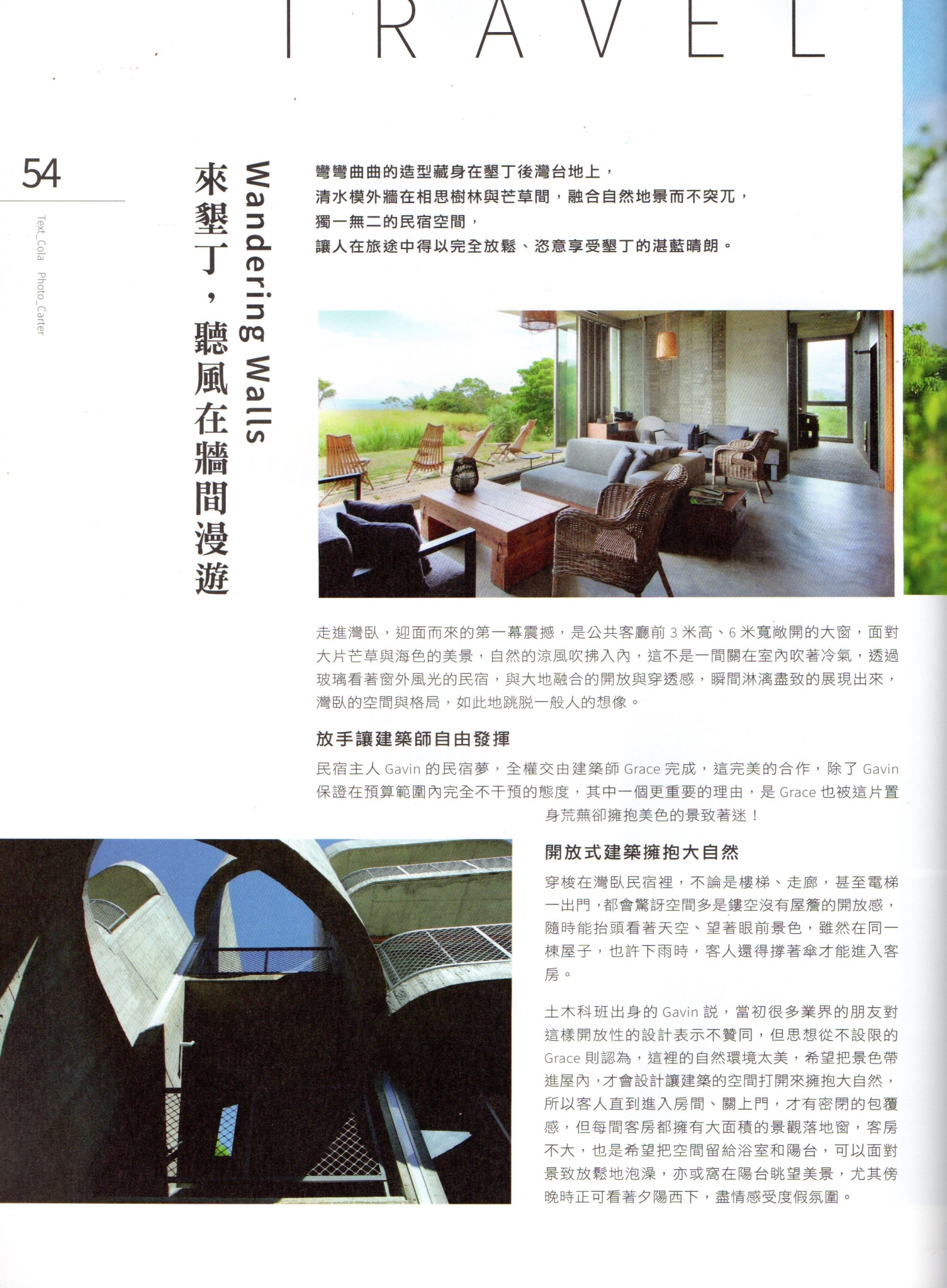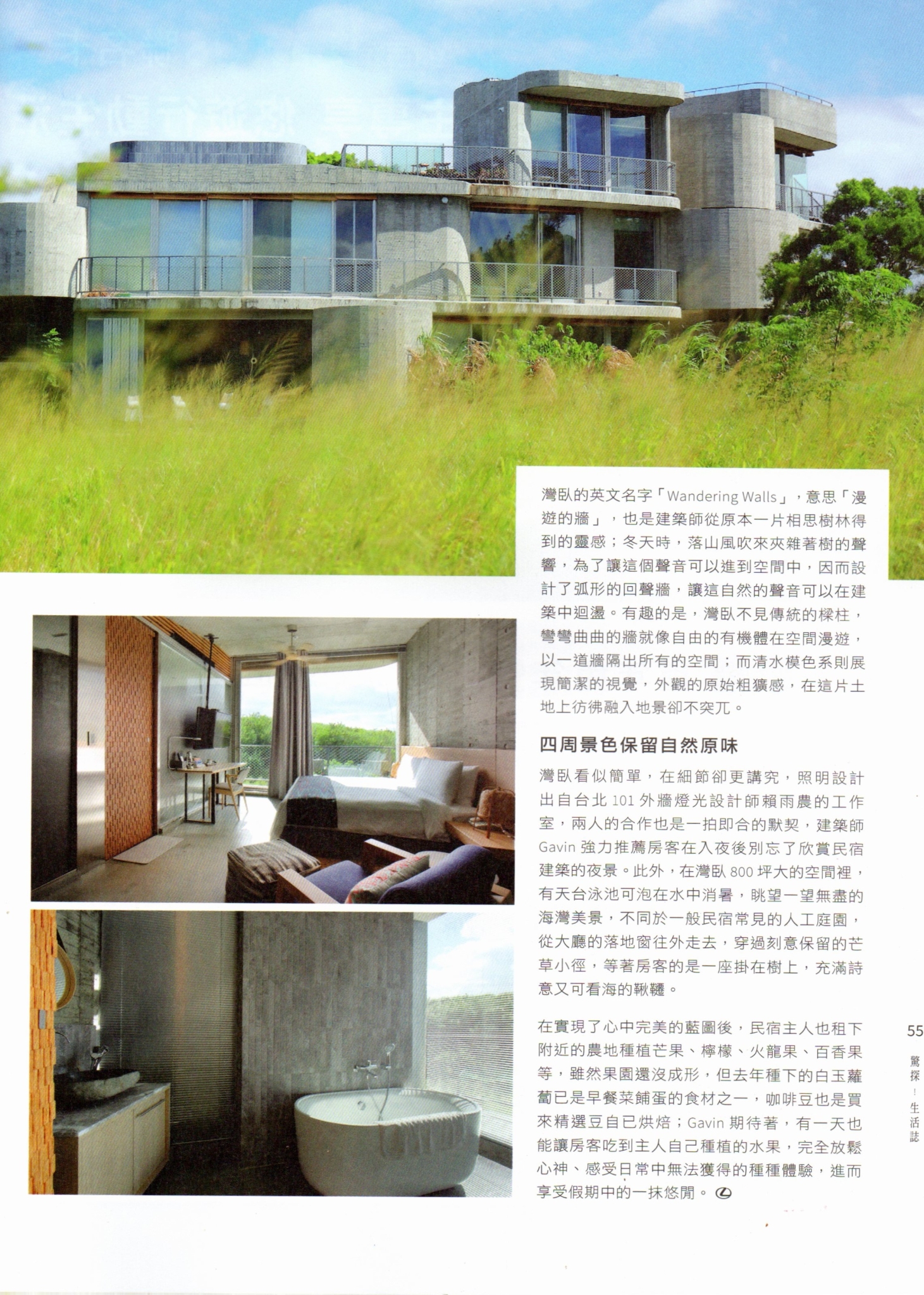 Back to List