Tatler magazine reported the Wandering Walls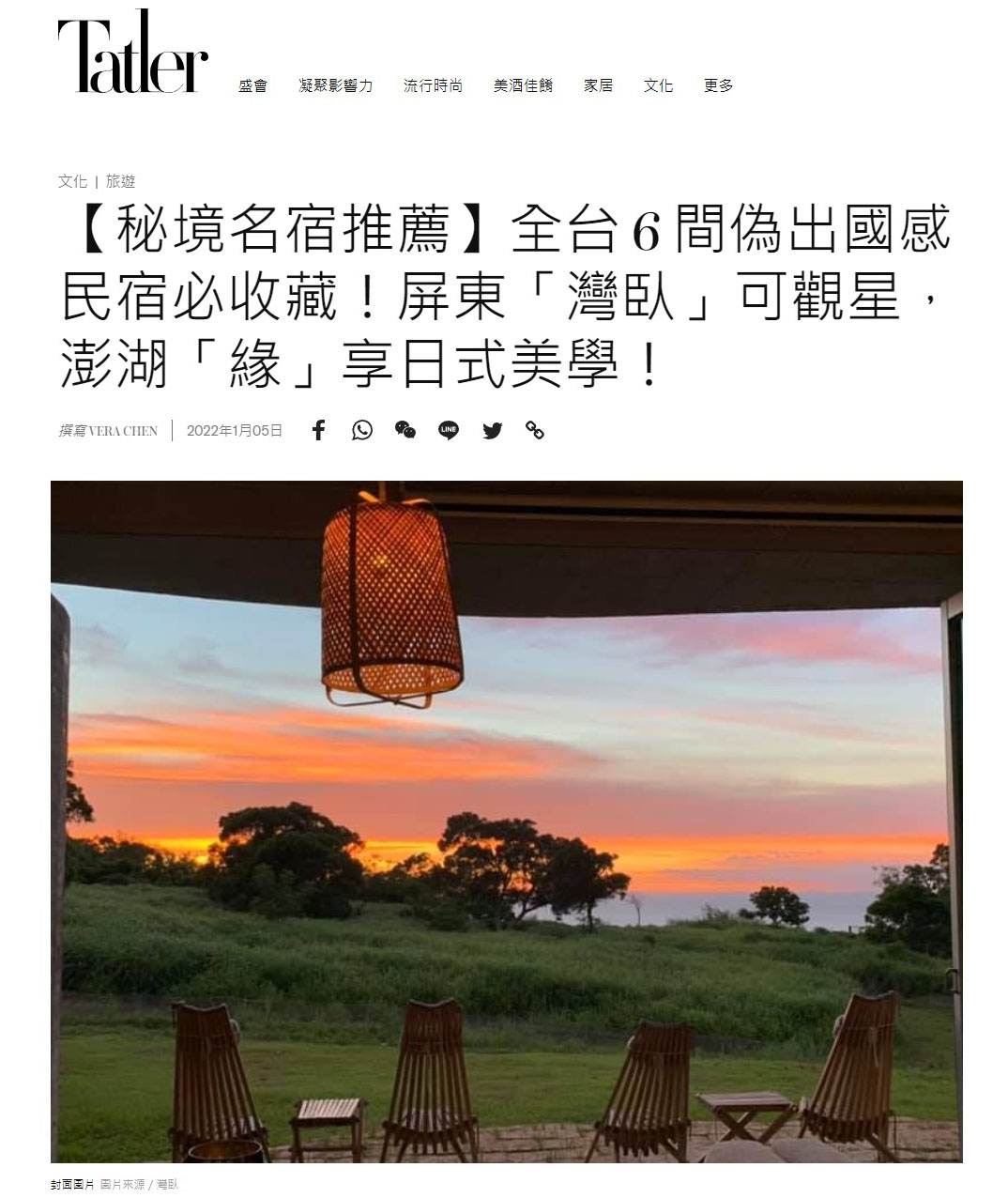 Tatler Asia Taiwan, a subsidiary of Edipresse Media Group, is a top international lifestyle magazine for social elites. It leads readers into the charming world of luxury with excellent content.
At the beginning of 2022, Tatler Taiwan reported the article to readers the 6 must-collect B&Bs in Taiwan. The first one in the article is the Wandering Walls.
---
Back to List