Girl Style website reported the Wandering Walls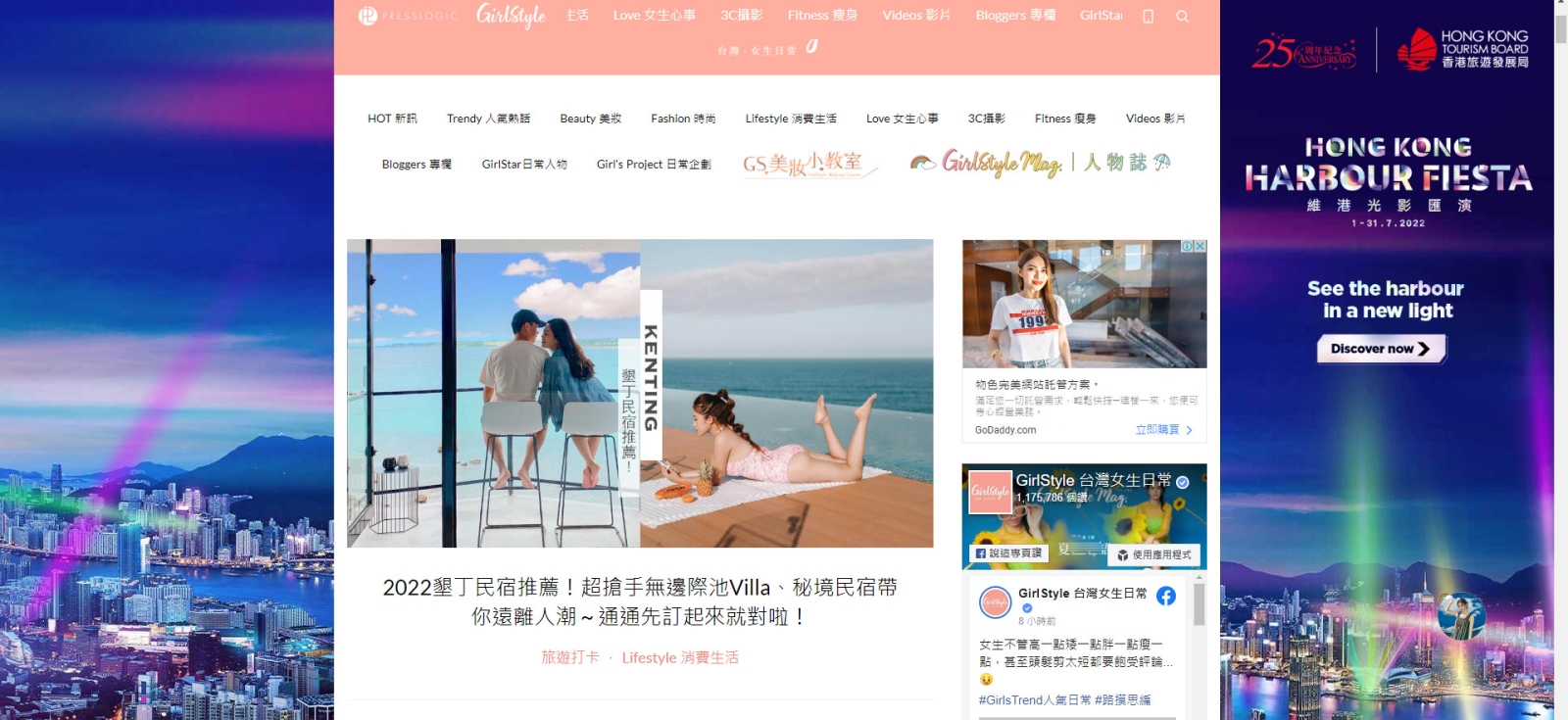 With more than 1.35 million fans, the website Girl Style specializes in reporting on the daily life of girls. Girl Style recommended the Kenting retreats to their millions of readers in the spring of 2022.
The article mentioned that "everything from the architecture to the interior of the rooms is carefully crafted with high-quality specifications, and even the public spaces are full of the happiness of vacation. Although it has only been opened less than three years, it has been reported by magazines from various countries!"
Back to List