India design website STIRworld reported the Wandering Walls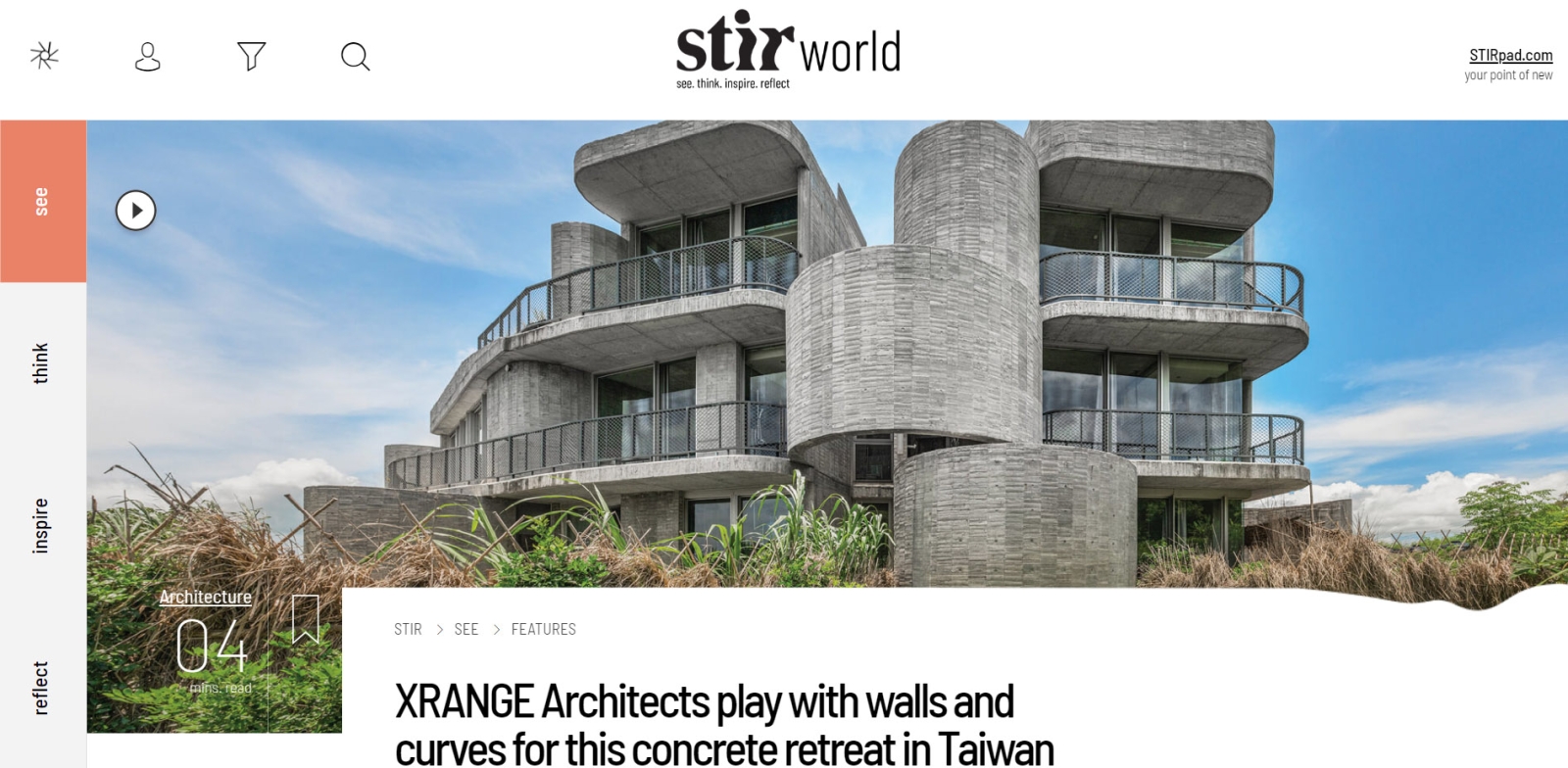 Founded in India in 2019, STIRworld is a global digital publisher that specializes in introducing the best architecture, design and new forms of media art around the world.
The STIRworld article begins with "XRANGE Architects play with walls and curves for this concrete retreat in Taiwan". It introduces the design concept and overall environment.
Back to List